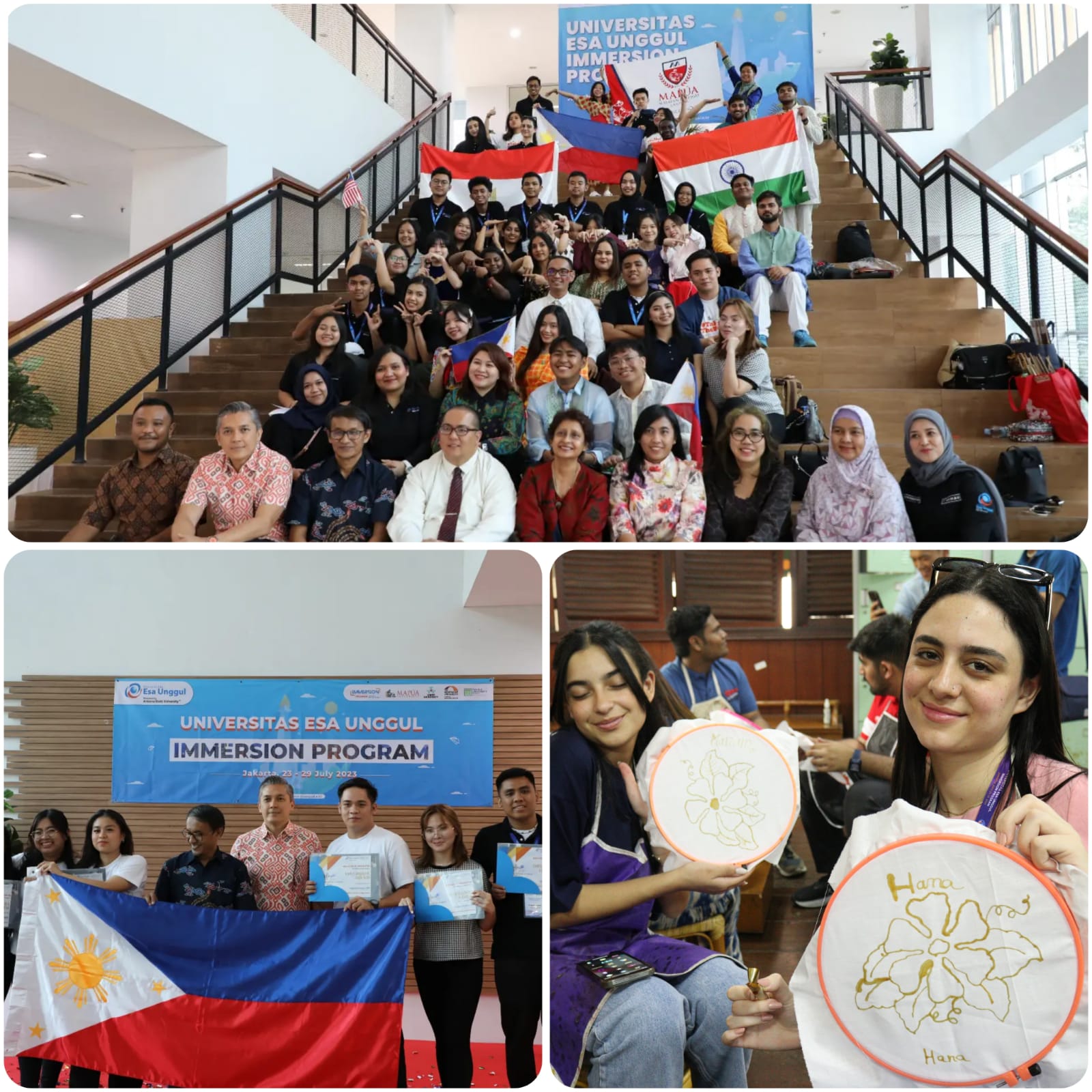 Esaunggul.ac.id, We are delighted to announce that the International Office of Universitas Esa Unggul (UEU) has successfully hosted the International Immersion program from 23 to 29 July 2023.
This is aligned with our vision to become a World Class University, as we have established partnerships with universities in 4 different countries: Galala University from Egypt, Mapua University and Mapua Malayan College from the Philippines, AIMST from Malaysia, and NorthCap University from India.
The immersion offers a valuable opportunity for students to broaden their global perspective, and enhance their communication and interaction skills with the international community, through firsthand exposure to diverse cultures and people.
The activities include lectures in the Biotechnology, Public Relations, and Management study programs at UEU, batik workshops at the Textile Museum, tasting and cooking traditional Indonesian food such as "Kerak Telor" (Egg based), Ceramics Workshop in Bogor, Angklung Workshop, sightseeing and tour in Kota Tua (Old City) of Jakarta, Cathedral, Istiqlal Mosque, PIK (Chinatown), and Blok M.
Moreover, each participant also showcased cultural performances based on the tradition and characteristics of their own country and culture.
As we reflect on this extraordinary journey of cultural exploration and academic enrichment, we look forward to continuing our commitment to excellence, forging even stronger bonds with international partners, and empowering future generations of global leaders. Together, we embark on a path towards greater international understanding and collaboration, making UEU an esteemed destination for global education and intercultural exchange.