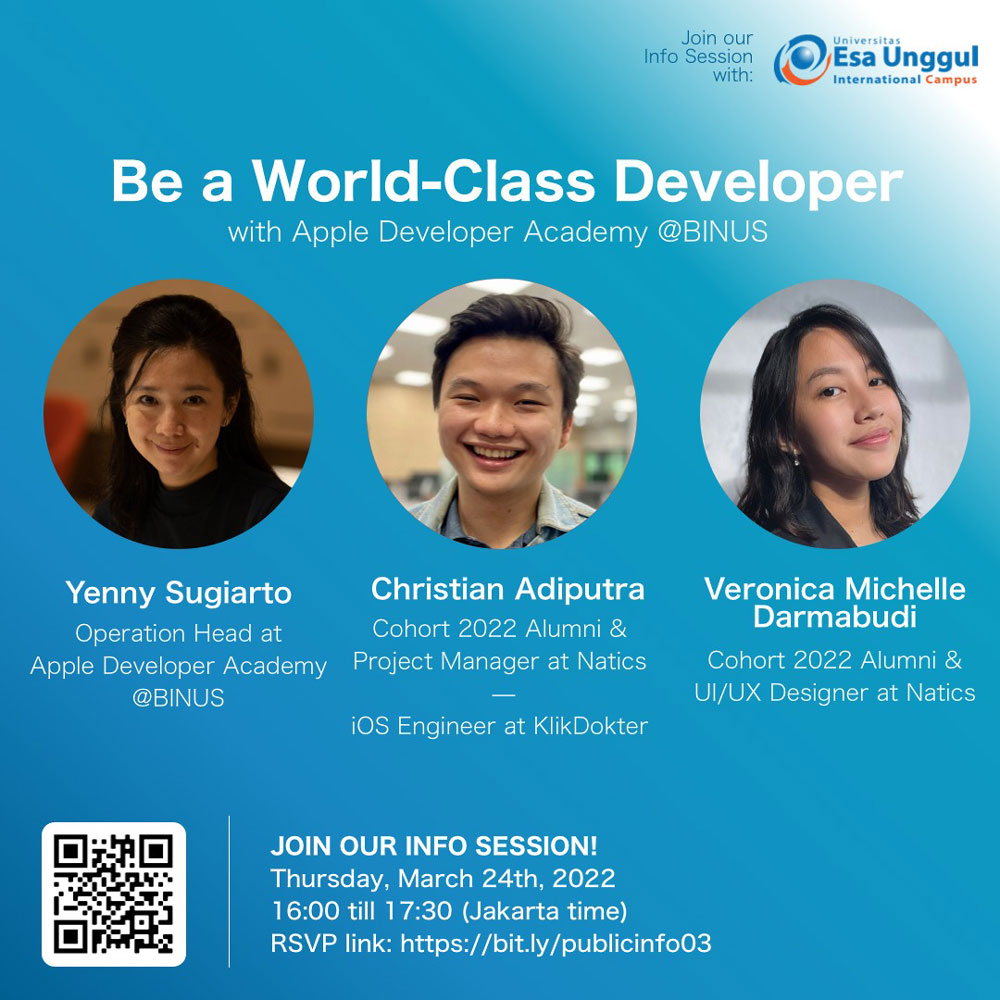 Be a World Class Developer with Apple Developer Academy @BINUS
In the Academy, we make a Great Apps to Help People to solve their real life problems. We are using Challenge Based Learning method as our creative workflow in creating an app. Join our session to know more about CBL method that applied in Apple Developer Academy.
Schedule:
Thursday, March 24th, 2022
16:00 till 17:30 (Jakarta Time)
RSVP link: https://bit.ly/publicinfo03
Speakers 1:
Yenny Sugiarto
Operation Head at Apple Developer Academy @BINUS
Speakers 2:
Christian Adiputra
Cohort 2022 Alumni & Project Manager at Natics
iOS Engineer at KlikDokter
Speakers 3:
Veronica Michelle Darmabudi
Cohort 2022 Alumni & UI/UX Designer at Natics
In this Info Session, We will talk about how to make a great apps that can help people through the accessibility feature on Mac OS & iOS. There will be the information sharing about Apple Developer Academy program.
Find out more information about Cohort 6 Recruitment for Apple Developer Academy @BINUS during this info session.