The MoU was signed by both institutions on April 9, 2021 (09.00 – 10.30 Jakarta Time). Through a ceremony conducted on Zoom, due to restrictions on international travel brought about by the COVID-19 pandemic. The MoU was signed by the Rector of Universitas Esa Unggul, Dr. Ir. Arief Kusuma Among Praja and Prof. Ir. Dr. Lee Sze Wei the representative of (TAR-UC). The collaboration will include research, joint conference, students & faculty member exchange such as credit transfer, workshops, webinars, etc.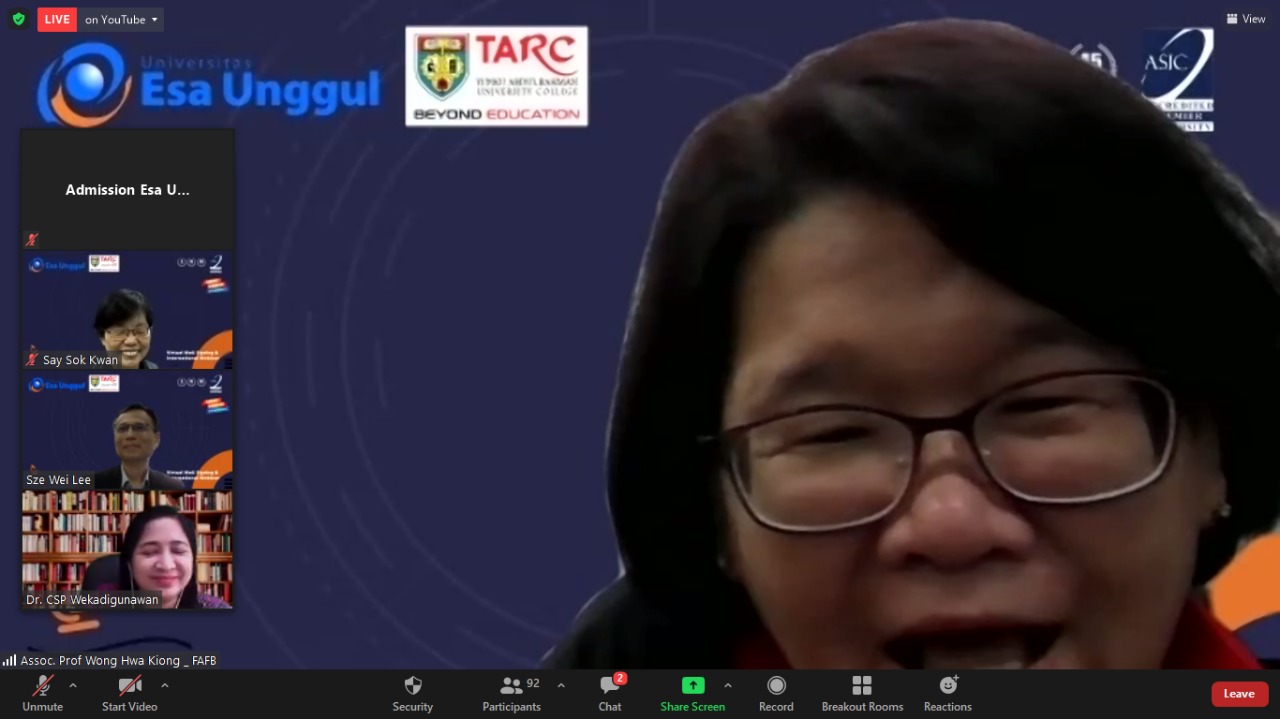 This event was followed by an international webinar from 2 speakers from both UEU and TAR-UC. Chong Wei Ying, Ph.D. as a lecturer from TAR-UC presented the webinar "Sustainable Entrepreneurship as the Driver for Business Success". Aside from that, the lecturer from UEU Dr. Semerdanta Pusaka, SE., MM. presented "Sustainable Business in the Post-pandemic Era". The collaboration between both universities is expected to strengthen the internationalization that is being built in the UEU environment.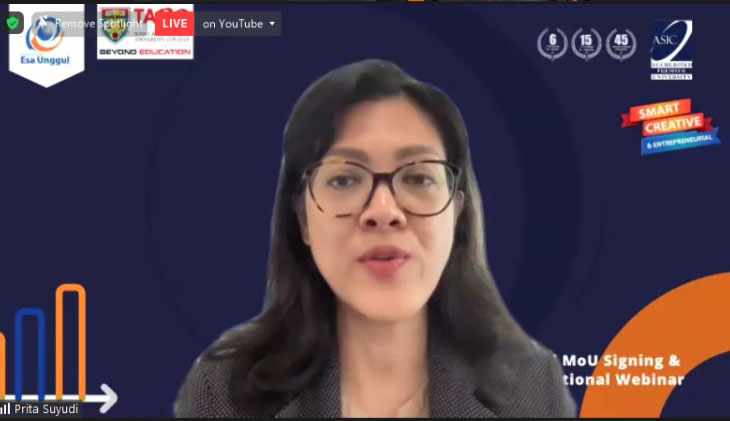 Sustainability has become a buzzword in the boardroom in recent years. Indeed, the current environment is sharpening the appetite for sustainability at local, national, and global levels, compelling companies to develop and embed business practices to ensure they survive and prosper in a post-pandemic world. To survive and thrive in a post-pandemic environment, companies or small businesses need to implement long-term sustainability strategies that allow them to capture opportunities and shape their post-pandemic futures.