International Office (IO) / Kantor Urusan International (KUI)
The International Office at Universitas Esa Unggul (UEU) oversees the UEU wide range of internationalization effort and supports its participation in many global events and initiatives.
KUI is responsible for several tasks:
1. Map and undertake international cooperation with partner institutions abroad,
2. Provide services for foreign students, such as helping with immigration administrations, campus orientation, and academic consultation from the time of preparation of arrival to UEU to the completion of their study,
3. Support the course of study and UEU students participating in collaboration programs with partner universities abroad, and
4. Foster collaboration for guest lectures and research to affiliate with UEU,
5. Hold various international events across the campus.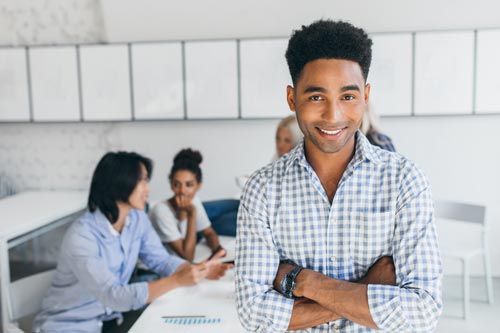 For more information and service from KUI, please contact:
International Office
Universitas Esa Unggul – International Campus
Majestic Point Serpong
Jl. Raya Legok – Karawaci, Curug Sangereng, Kec. Klp. Dua, Tangerang, Banten 15810
Email: [email protected]
Phone: +62 55683700