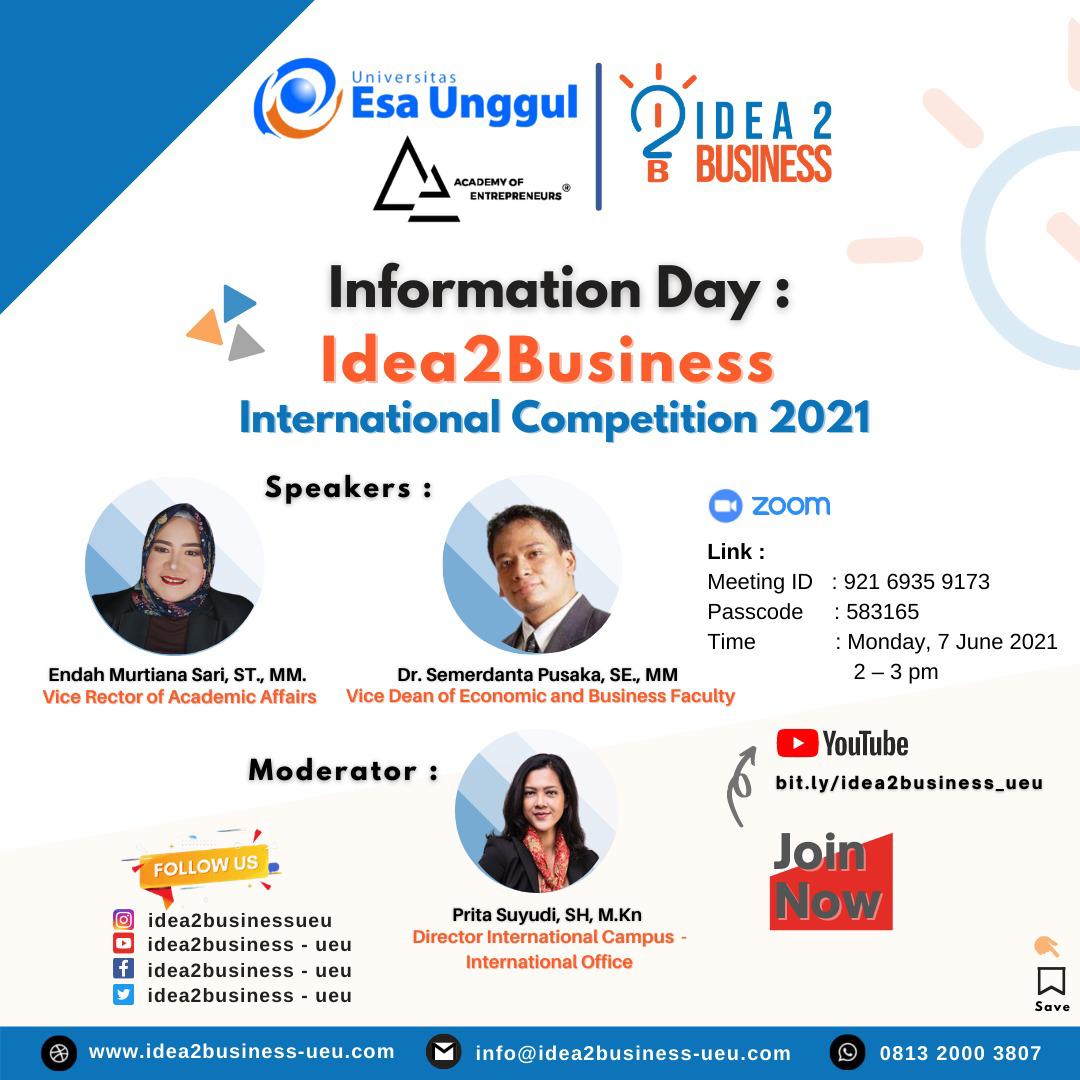 Hi Sobat Unggul!
If you are thinking of starting a business in 2021, it is critical that you attend this session. Esa Unggul together with the Academy of Entrepreneur will be holding an excellent online entrepreneurship course and competition that will transform your brilliant idea to Business. The course and competition is five weeks, all done online. Mentored by the Academy of Entrepreneur Australia, you will get a chance to develop your entrepreneurial skill, take mata kuliah kewirausahaan 2 and win millions of rupiah prizes.
Come and find out more on how you can participate in the competition. This information day is open for all students of Universitas Esa Unggul.
Don't forget save the date:
📆 June 7, 2021
🕘 Pkl. 14.00 – 15.00 WIB
Link: http://bit.ly/i2b-ueu
Meeting ID: 921 6935 9173
Passcode: 583165
Live Youtube will also be available.
For further questions, please contact us at 0813 2000 3807
See you!