Welcoming speech from Director of International Campus / International Office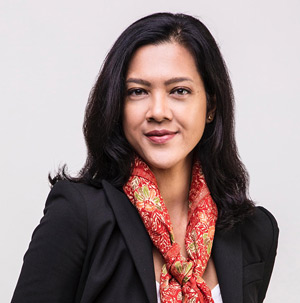 In the world that we live in, no one is an island to themselves. The concept of global citizenship is becoming ever more relevant. That is the idea that one's identity transcends geography or political borders and that responsibilities or rights are derived from membership in a broader class: "humanity". In this world that we live in, problems know no borders, and resources and solutions are shared among countries.
How we learn and understand things therefore, should be of the same characteristics: broad and borderless or in other word international. International education is a very important part of 21st century education. It gives students the opportunities to learn from all different parts of the world. International education fosters openness, intellectual curiosity, tolerance, and appreciation to diversity. In this borderless world, knowing how the international community interacts is key for any profession; a quality that is also appreciated in the job market.
Here in Esa Unggul International, we understand the importance of international education, being a private university in Indonesia that pioneered international programs in 1987. We are committed to offer top quality international programs within all three pillars of higher education: education, research, and community development. Esa Unggul strives to provide facilities and infrastructure to enable international students to study in Indonesia, and Indonesian students to study in partner universities through various programs of joint degrees and student exchange.
The Esa Unggul International Office provides continuous support to the international programs in terms of network development and administration. As the backbone of the international program, the office administers admission, inbound and outbound students, and cooperation agreements. This is to ensure that Esa Unggul International is within a strong network in the higher education field.
We are very pleased to have you with us. Welcome to Esa Unggul International, your first step towards a smart, creative and entrepreneurial global citizen.
Prita Miranti Suyudi, S.H., M.Kn, Director of International Campus